Uoolu Global Selling Store to help real estate developers to expand international market
With the current trend of globalization, developers are seeking new ways to gain more attention from global real estate investors. The demand for the expansion of their international business has reached unprecedented height.
In Thailandthe property demand from foreign buyers surged by 700% from 2012 to 2017,. According to the data, buyers in Thai real estate market are mainly from Asia, such as Singapore, Malaysia, Japan and China, accounting for about 83% of the total, European buyers accounted for about 11%.
-Where are the major investors of Thai property?
Chinese has always been one of the major buyers in the Thai property market, the latest data shows that Chinese investors account for more than half, while Asians account for more than 65%.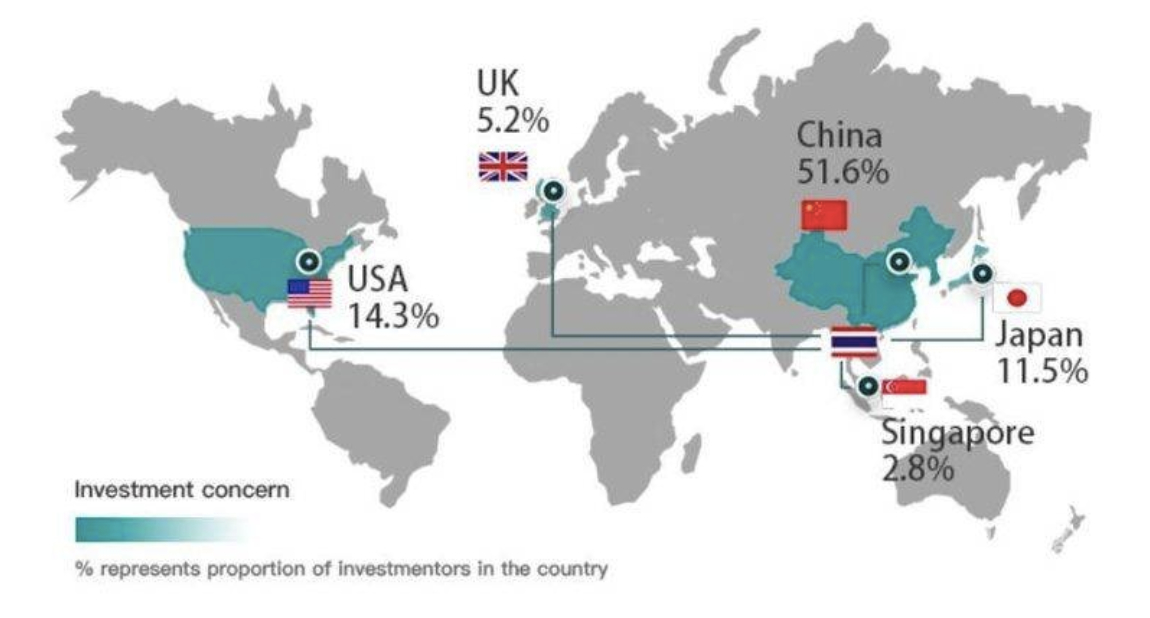 During the passing Labor Day holiday, the proportion of Chinese investors reached 51.6%, following by the US 14.3% and Japan 11.5%.
Another data the developers could be interested in is the main budget of investors. According to the big data of Uoolu Global Selling Store, Thailand Investors budget is concentrated in 70 thousand to 150 thousand USD with which you can afford a small condo in an emerging business district.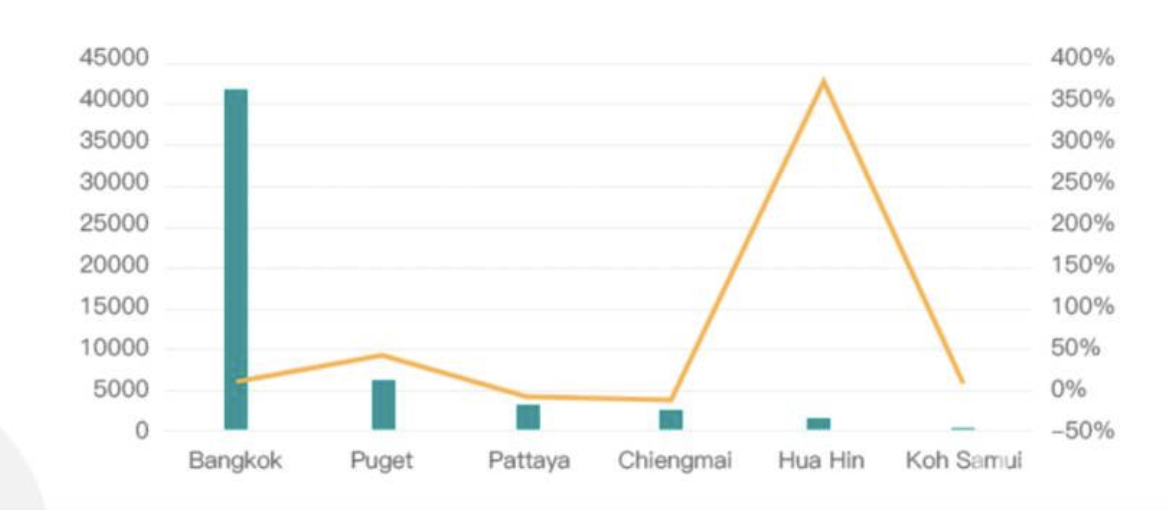 Bangkok is the hottest investment city with no doubt, with a focus on heat beyond the sum of all other cities, while the attention to Hua Hin city has a very high increase currently, which could probably benefit from its abundant tourism resources.
-Success Case: why Sansiri chose Uoolu Global Selling Store

The core function of Uoolu Global Selling Store is opers to present the properties in front of more buyers, and provide a superior way to expand the global market.
Thai property market ,for example, is currently facing a comparatively high inventory, with the value of unsold properties grew 15% in 2018, while volume only grew 7%. In this case, developers need to seek new selling patterns to promote their projects as international investors weight a lot. With Uoolu Global Selling Store, fewer barriers would exist, client-acquire channels would be broadened, the Thai property market is expected to gain more investors in the nearly future.
-Selling on Uoolu global market
Uoolu.com, the Global Selling Store is able to help the developers easily reached out to 70 million global real estate investors, developers can publish their properties online and process the transaction by using the product. 13 languages are provided, as well as accurate data analysis in order to enable developers to make precise marketing decisions.
For more information please visit http://seller.uoolu.com